Sorry I haven't updated it for nearly a week. Back to business now. To get things started, here's a CITIZENS ARREST interview from Profane Existence #8.
Daryl doesn't answer that many questions, the other three guys field most of the answers...it's interesting to read what they had to say. For example, how Patrick states he wouldn't want to play with SICK OF IT ALL or KILLING TIME, Joe and Janis debating the place of religion in hardcore, discussion of attitudes towards the ABC NO RIO scene...
However probably the most interesting thing in the interview (if you're a nerd like me) is the reference to a cover-song 7" which was in the works and was going to feature BORN AGAINST, CITIZENS ARREST, INFEST (covering SIEGE), NEANDERTHAL (covering CRUDE SS) and RORSCHACH (covering SEPTIC DEATH). Fuck! I wonder what the BORN AGAINST and CITIZENS ARREST covers were going to be? I assume RORSCHACH were the only band to record their song for it (Hardware, which ended up on the split 7" with NEANDERTHAL)... Also, there's mention of a possible split LP with BORN AGAINST! Could have been so good. I think I'm going to make a post soon about all the best COULD-HAVE-HAPPENED-BUT-DIDN'T hardcore records...Just to bathe in a idealised appreciation of what could have been rather than what was...YES.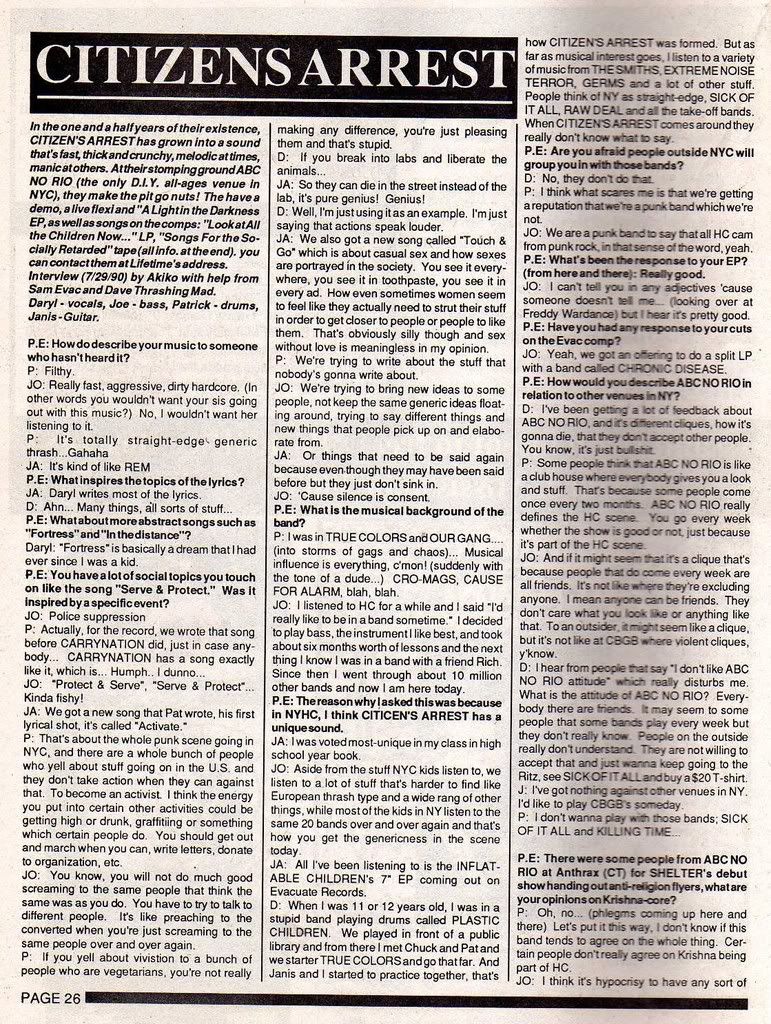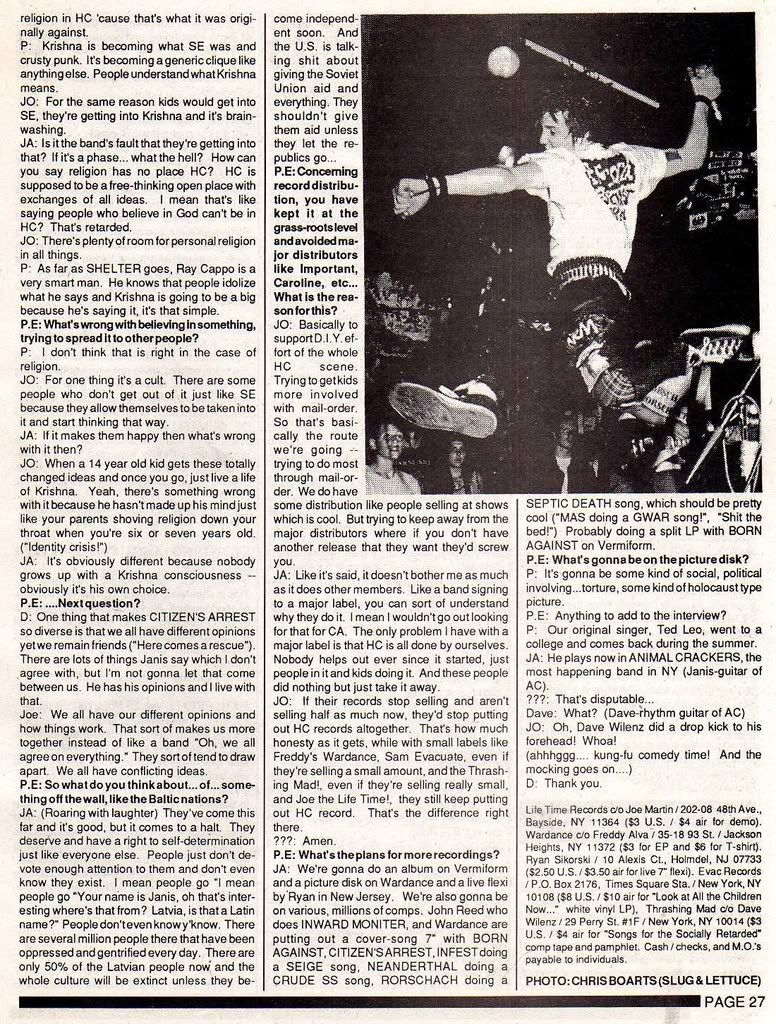 Once again, thanks to Papst Benedickt XVI for the scans.

P.S. Thoughts for the day: the URBAN WASTE EP is better than most other 7"s, so people should stop pretending that other certain records are as good as it, or even better (MECHT MENSCH?? Come on, be serious!...). Also, INTEGRITY without Melnick's guitar work - pale imitation...